If we've learned one thing over the last couple years, it's the importance of our health. If it's important to you, you should learn everything you can about how to achieve optimal health. The beauty of learning is it can happen in a variety of different ways through books, articles, podcasts, video clips, workshops, webinars, or mentors.
If you want to improve your nutrition, start reading nutrition-based articles, purchasing books on the topic, taking a healthy cooking workshop or hiring a nutrition consultant or registered dietician to help guide you through the process.
---
Don't forget to sign up under "Weekly Fitness Tips" to automatically receive my latest blog post in your inbox!
---
If you want to start exercising, read about proper conditioning and programming, take a practical workshop, or hire a personal coach or trainer who can hold you accountable and teach you safe and effective techniques.
Become a student learning everything you can about your body and how to assure it's functioning at its best.
Education is powerful and when you incorporate action, results are inevitable.  
It's one of the reasons we host free monthly workshops at Northwest Personal Training for our community.
It's easier to adhere to goals if you understand the rationale and the science behind it. 
On Monday May 23
rd
at 6:45pm we will be hosting our next workshop,
"Women, Aging & Health".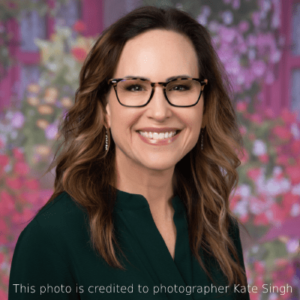 The aging woman has many changes to navigate, both physically and mentally. While there are differences in how our bodies respond to perimenopause and menopause, we all have questions about what is normal and how to lessen symptoms as much as possible.
Join Dr. Cynthia McNally to learn more about:
Hormonal changes as we age.
How nutrition and physical activity can help.
Evidence-based strategies to help you combat sleeplessness, hot flashes, mood swings, low libido unwanted weight gain, and more.
Different types of Hormone Replacement Therapy and how to determine which option works best for you.
Register Here or Call to Register 360-574-7292.
Yours in health & fitness,
Sherri McMillan
---
---